Archive for November, 2013
During the Holiday season appliance usage is in high demand for Ranges, Ovens, and Dishwashers.
Check your oven temperature. Purchase an oven thermometer, and preheat the oven for at least 30 minutes. Then record the highest and lowest temperatures for three cycles. If you have an oven that has a low temperature of 325˚ and a high of 375˚ when the dial is set at 350˚, then your oven is working properly.
If the calibration is off by 25 degrees or more, you may have an oven control, thermostat or sensor problem, requiring replacement parts: Range-Stove-Oven-Parts
Polder 602-90 Digital Cooking Timer/Thermometer and Clock, White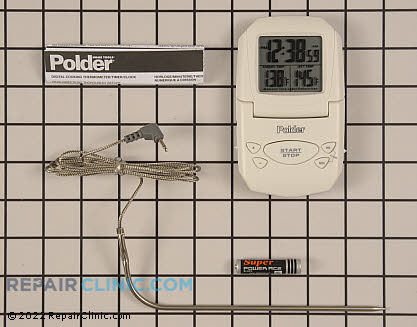 •24 hour countdown timer allows you to time even slow cooking recipes
•Presettable alarm temperature allows for precise cooking
•Timer and thermometer work simultaneously or individually to accommodate various cooking needs
•43″ probe wire for full use of oven cavity
•USDA food temperature chart included