Archive for meter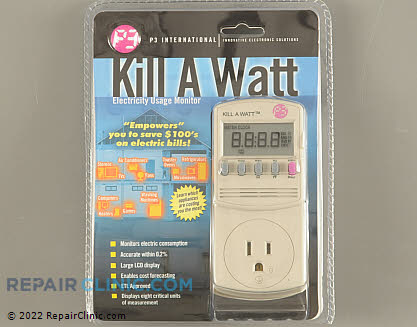 This plug-in meter allows you to track total power consumption by hour, day, week, month, or year. Also displays Voltage (V), Line Frequency (Hz), and Power Factor (PF). 15 amp maximum. No batteries required. Accepts standard 110 volt plugs, 2 or 3 prong.
Having a Multimeter is a must for appliance repair for testing voltage to appliances and appliance parts, continuity/ohms on thermal fuses, thermostats, thermistors, heating elements. The list goes on and on.
This multimeter even has a temperature probe which is good for testing refrigerator, dryer, and oven temperatures.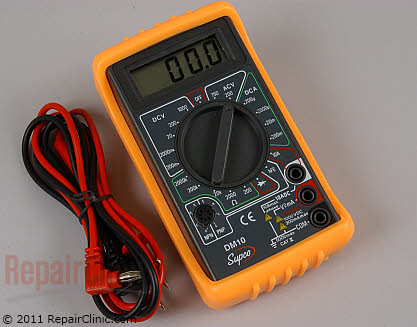 Volts AC 750 , Volts DC 1000, Amps AC 10, Resistance max. (Ohms) 2M,  Continuity, Temperature -4 °F to 2498° F, Display (Counts) 2,000,  Operating Temperature 32° F to 74° F (0°C to 23°C), Fuse Protection mA:  0.2A/ 250V, Power 9 V Battery (included), Size 5.5″L x 3″W x 1.5″. Temp  probe included.