Archive for water pump
Rick helped a member in our Appliance Repair Forum on a newer style Maytag washer, model number MVWC200BW0, about taking apart the water drain pump to unclog it.
He uploaded two photos to show how to do it: Repair manual – need to unplug water pump
Drain Pump W10276397 Order now for same day shipping. 365 day return policy. RepairClinic.com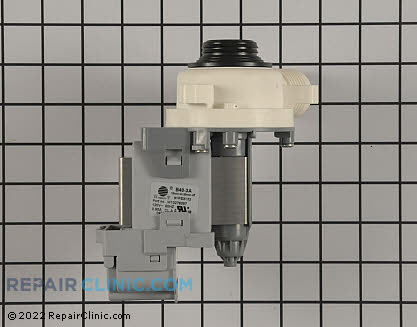 Jake
Whirlpool washer(model#LXR9245EQ0): Leaking water, removed the cabinet and found the water pump leaking water.
Here's the water pump for this model:
Manufacturer part number 3363394 is RepairClinic item number 3296

Maytag front-load washer(model#MFW9700SQ1): Error Code F2 was displayed and it wouldn't drain the water out from the drum. Found the water pump was just humming, not turning. Installed new water pump, worked great!
Manufacturer part number 280187 is RepairClinic item number 1200164