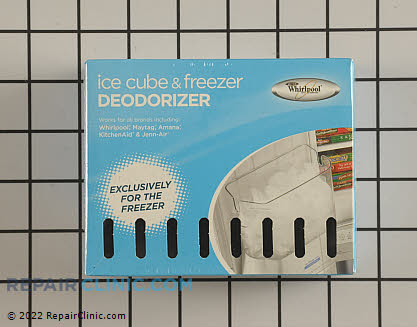 This freezer deodorizer traps odors circulating in freezer air before they are frozen in ice cubes (not from water supply).
50 times more powerful than baking soda. Contains high absorbency activated charcoal.
Deodorizer absorbs odors from freezer air. Replace every 3 months.
To use, discard existing ice cubes and replace with a fresh supply. Remove protective film and place on top freezer shelf. For best results, use with Refrigerator Deodorizer.