When I arrived I opened the freezer door and there was massive frost build-up on the back panel inside the freezer. I Unplugged the refrigerator from the wall outlet, then I got my heat gun and started defrosting it, then I removed the back panel inside the freezer and continued defrosting the evaporator coil.
I noticed a bulge on the top of the defrost thermostat, and ohm tested it while it was still covered in frost and I got no ohms reading at all, so it was bad and the cause of this problem.
Here's the defrost thermostat for this model:
5303918202 Defrost Thermostat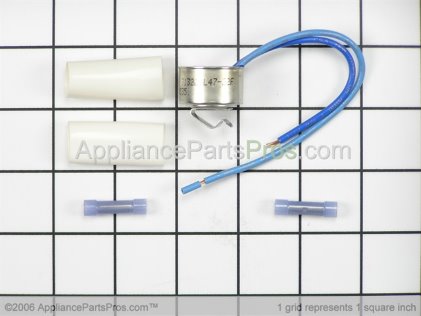 Jake
Western Arizona Forecast
Today
Patchy fog in the morning. Partly sunny with a slight chance of showers and thunderstorms. Highs 73 to 78. East wind 5 to 10 mph in the morning becoming north 10 to 15 mph in the afternoon. Chance of measurable rain 10 percent.
Tonight
Mostly clear, breezy and cooler. Lows 47 to 57. North wind 15 to 25 mph.
Monday
Mostly sunny and breezy. Highs 71 to 76. North wind 15 to 25 mph.