Having a Multimeter is a must for appliance repair for testing voltage to appliances and appliance parts, continuity/ohms on thermal fuses, thermostats, thermistors, heating elements. The list goes on and on.
This multimeter even has a temperature probe which is good for testing refrigerator, dryer, and oven temperatures.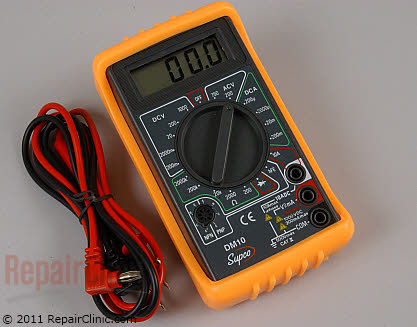 Volts AC 750 , Volts DC 1000, Amps AC 10, Resistance max. (Ohms) 2M,  Continuity, Temperature -4 °F to 2498° F, Display (Counts) 2,000,  Operating Temperature 32° F to 74° F (0°C to 23°C), Fuse Protection mA:  0.2A/ 250V, Power 9 V Battery (included), Size 5.5″L x 3″W x 1.5″. Temp  probe included.