Stainless Steel Cleaning Wipes – 35 wipes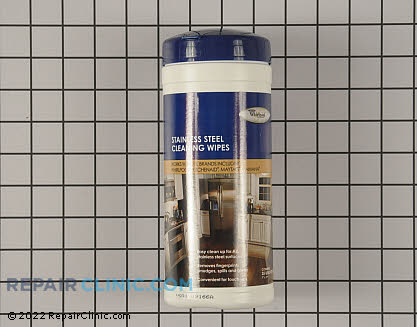 Stainless steel wipes keep stainless steel surfaces sparkling clean. The advanced formula is ideal for cleaning food spills, grime and stains. It leaves surfaces shining like new.
Use Whirlpool Stainless Steel Wipes on stainless steel sinks, refrigerators, dishwashers, ranges, microwaves and cookware. Contains 35 use and toss wipes.
To use, remove one wipe from container. Rub lightly on stainless steel surface. Shine appears as formula dries. No need to wipe with additional cloth.